Organic, Natural With A Dash Of Sweet Smiles
It's been a while since we've blogged, and this has been sitting in our archives, and we stumbled upon a particular session and decided we needed to revive some of these posts that never seemed to get published.
As mom and dad seemed to favour the earthy and spring tones from our portfolio, we stuck to these same ideas for these sweet little one's sessions. From the beginning he was a charmer, flashing his smile after smile, almost on command – what more could we complain about. He even gave us a chance to use the new (at the time but already much beloved) fawn bonnet & lovey on a rich coat of chocolate fur. We couldn't have finished off with more gorgeous family photos with mom still glowing from her recent pregnancy. We were also very honoured to learn that they chose us to be their photographers after mom's sister (also a popular Newborn Photographer back home in India) couldn't do it as she had also recently given birth.
Lemons & Ants Studios Sage with Cotton Plush
Smiling Newborn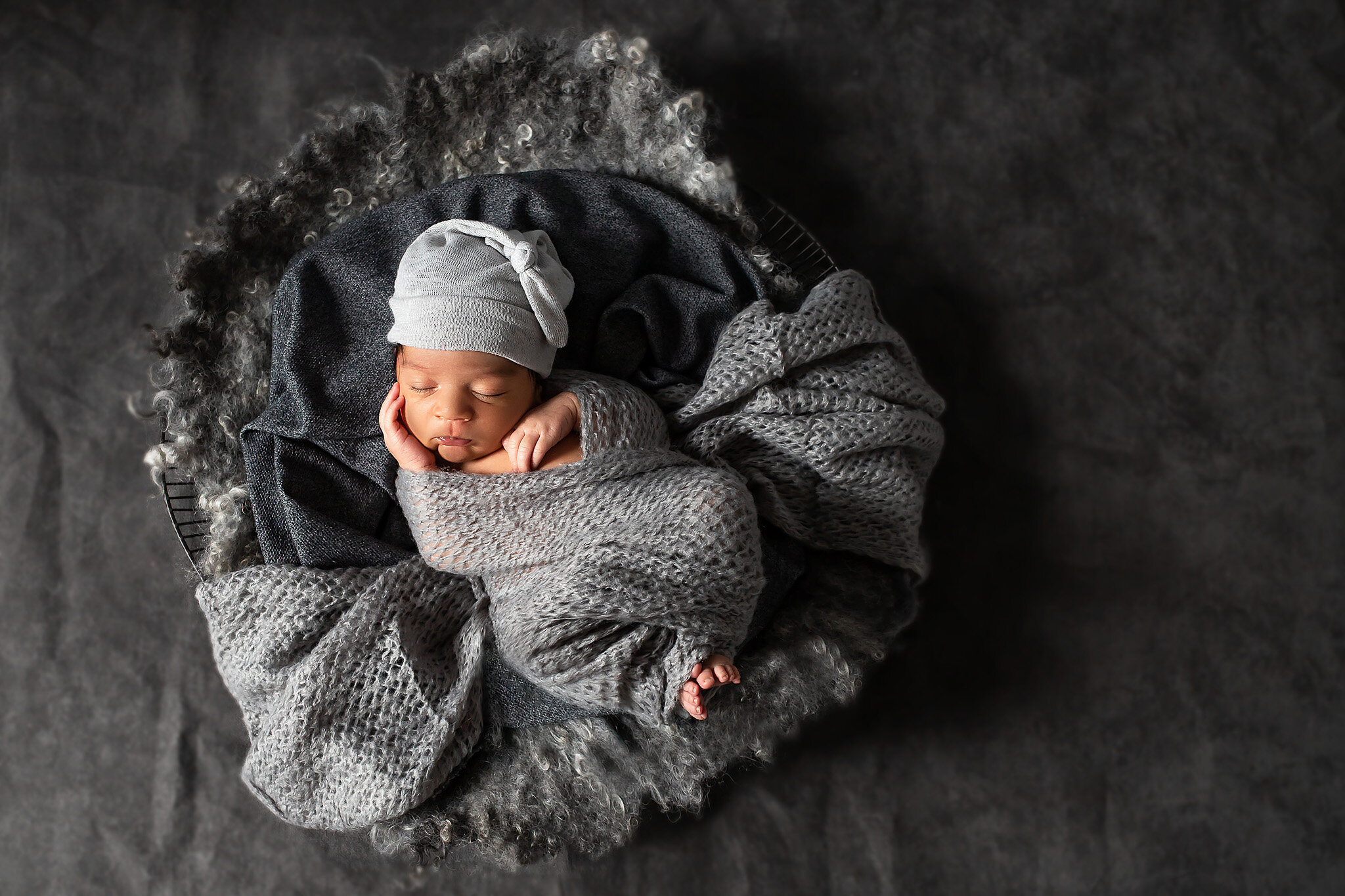 Grey Tones wrapped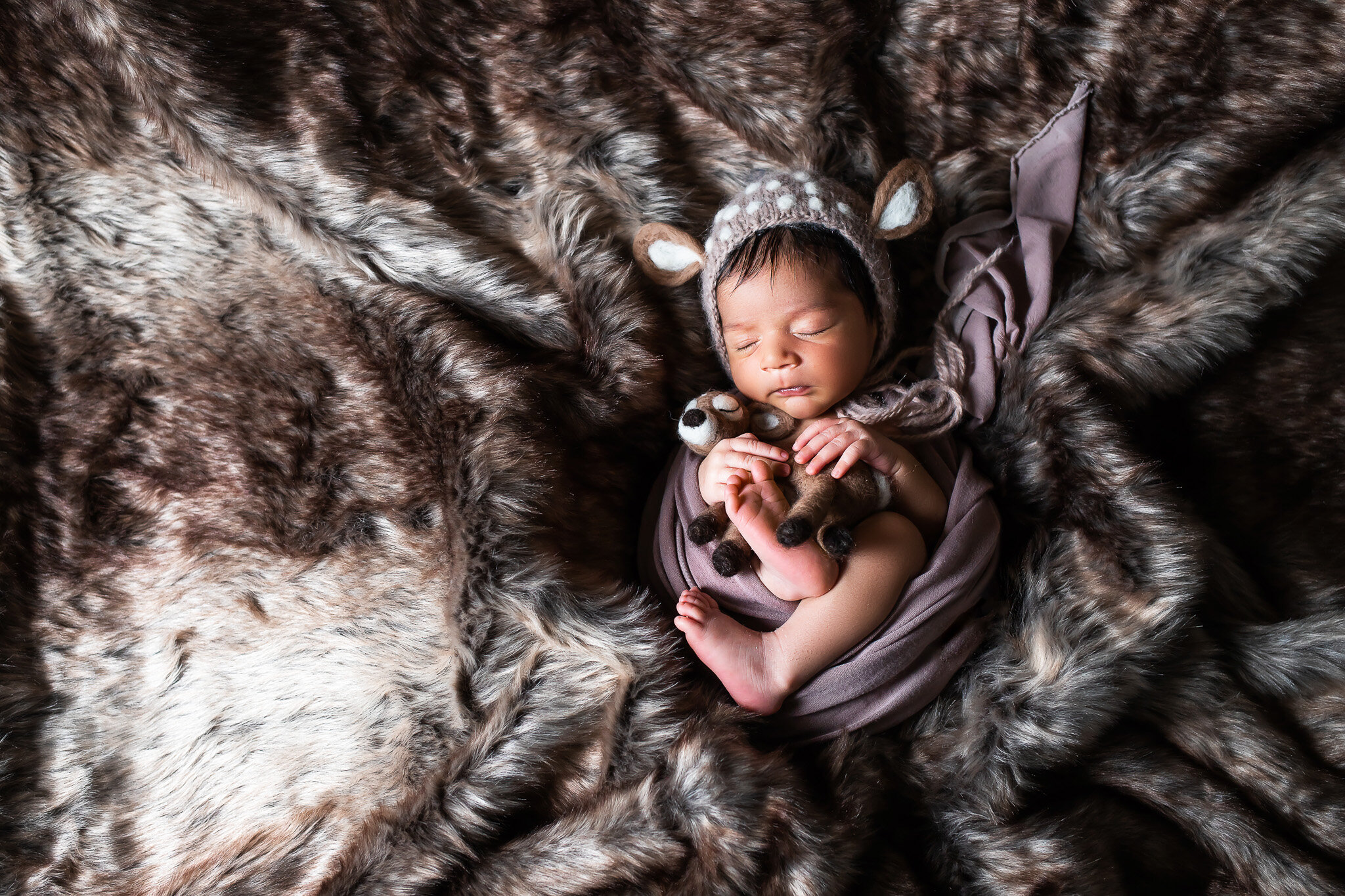 Baby Fawn, curled up in fur
The moment a child is born, a mother is born also. — Rajneesh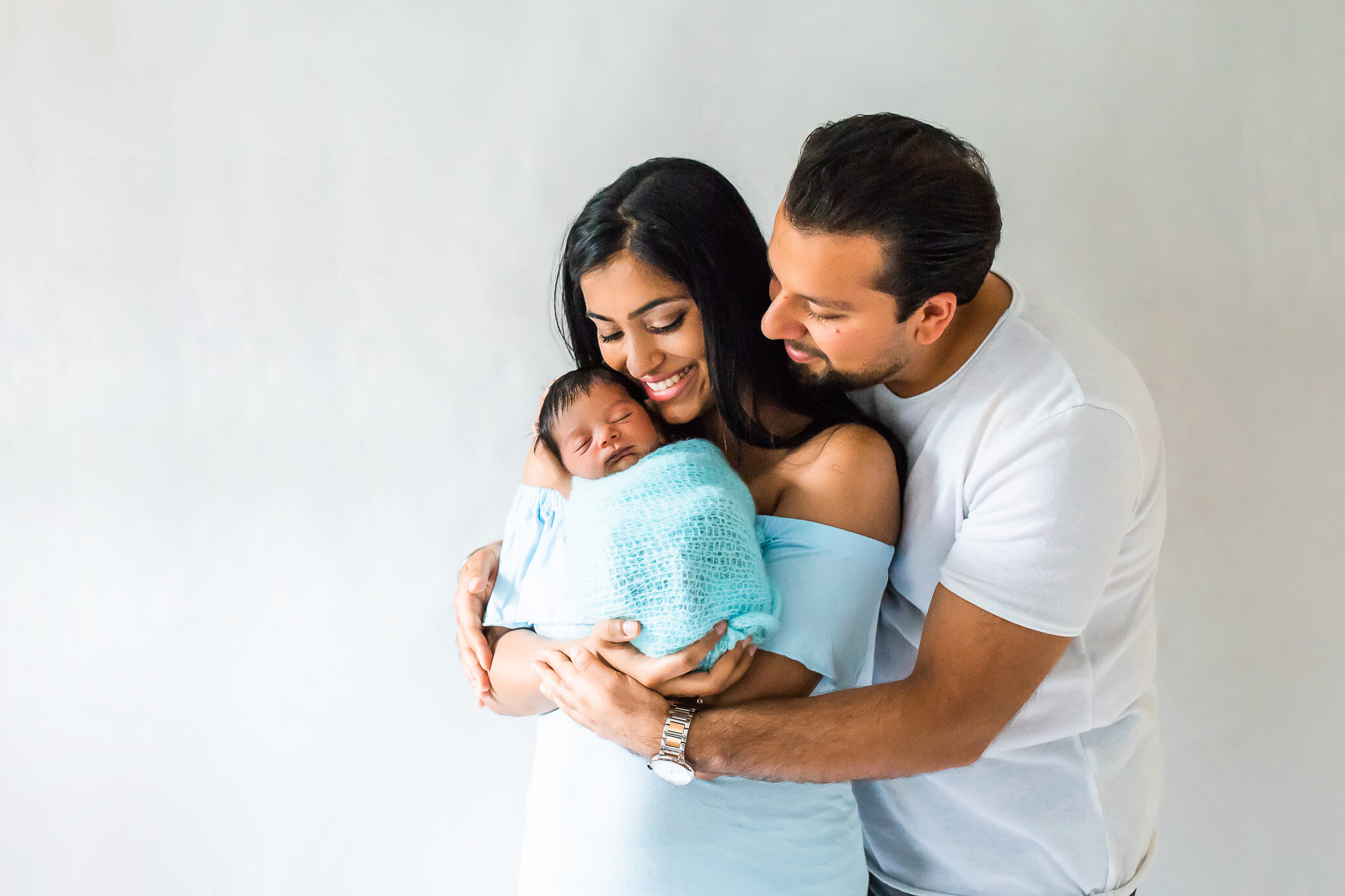 a new family as one